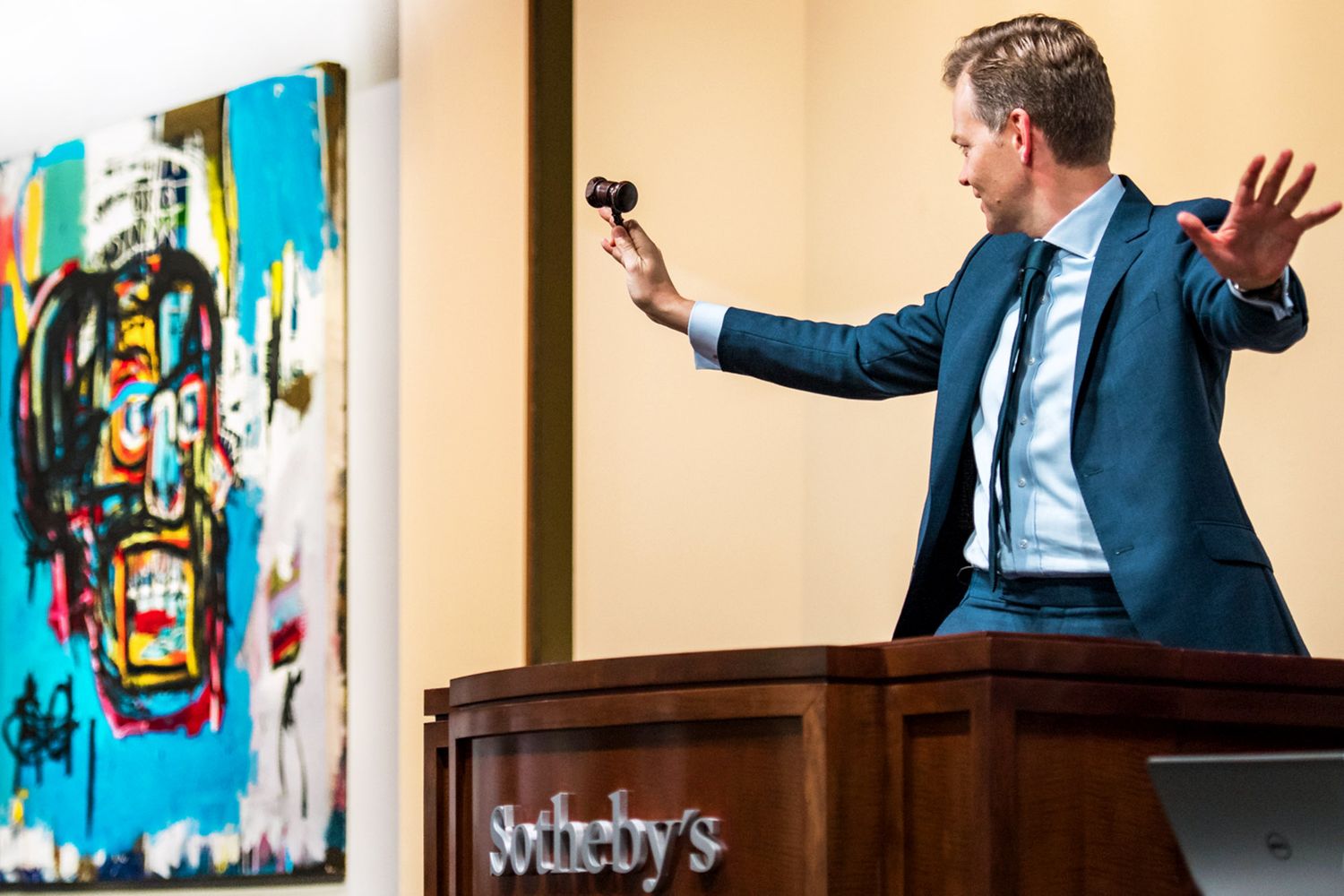 Urban Art and auction sales, a winning partnership
Daniel Marciaro • Posted on February 10, 2022
21.8 million euros. This is the amount that Banksy's artwork "Love Is In The Bin" sold for on 14 October 2021, a work which had already created a sensation in 2018 by self-destructing at Sotheby's. Far from undermining its value, this sale confirms the exponential increase in price of this artwork, auctioned for 1.2 million euros only 3 years ago which has since multiplied its price by 18. While Banksy's communication is like no other artist and his rate is unparalleled, these figures are just a shining example of the rise of Urban Art at auction sales since the mid-2000s.
A trend initially driven by a few prestigious French auction houses
Auction houses very quickly seized on the urban phenomenon, quickly grasping the potential of the movement. In France, auction houses such as Tajan, Leclère and Digard have opened up to this trend, increasing the number of specialized sales since 2006. But the figurehead of this phenomenon is undoubtedly Artcurial, a true behemoth that has been offering annual specialized sales for over 15 years, bringing together the biggest names on the contemporary urban scene. Major sales have been made on French soil, as evidenced by the 985'000 euros achieved by Kaws' sculpture "Final Days" in 2019, the 492'600 euros achieved in 2020 by Invader's "Rubik Space" from 2005, or the 617'500 euros achieved in 2018 by Banksy's work "Kill Mom?" which was created in 2003.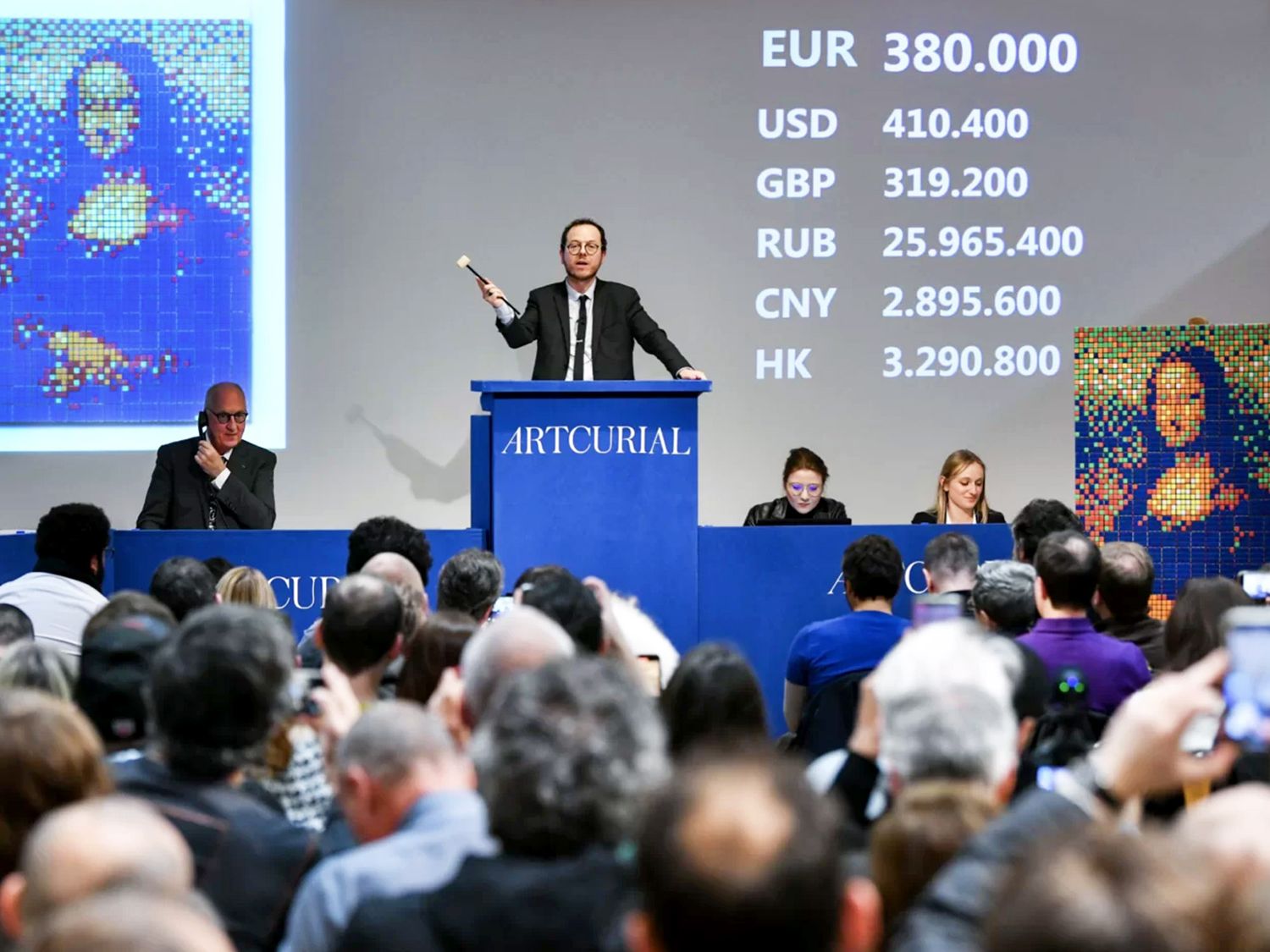 A breakthrough driven by historical artists, Banksy and Jean-Michel Basquiat
While artworks offered by both emerging and established artists generally range from 5'000 to 50'000 euros with a constant price increase over the last 15 years, the leaders of the movement, as well as the great historical figures like Futura 2000 and Dondi White, have happily exceeded 100'000 euros at each sale. Internationally, the tutelary figures affiliated with the movement are widely appreciated and directly integrated into contemporary art sales. This is the case of Jean-Michel Basquiat, who multiplies sales amounting to millions at Sotheby's and Christie's. His works have regularly fetched around 50 million dollars at each major sale organized by the two firms for nearly 10 years, until the peak reached in 2017 at Sotheby's New York with 110.5 million dollars for the work "Untitled", dated from 1982. Far ahead of Banksy's "Love Is In The Bin" artwork which nevertheless reached 21.8 million euros in 2021.
Since its arrival on the market, Urban Art has never stopped growing, both in terms of supply and demand. New markets such as Hong Kong are gradually taking over from the historically strong European and American markets, which intensifies this development. The increase in numbers is also constant. If today, Banksy is the only living urban artist with sales over a million, it would not be surprising to see him joined by artists such as Kaws, Invader or Barry Mcgee in this closed club of millionaire artists.
Discover our article about the recognition of Urban Art
Share this article