The top 10 of the most popular Street Art murals of 2021
Tim Marschang • Posted on February 25, 2022
According to Street Art Cities, 60'000 votes have been registered by the community-driven platform in 3 weeks of voting to elect the best murals of 2021. From blog and social media posts to features in local and national media, many artists have also been interviewed and got the opportunity to share their work and love for Urban Art. More than a "best of", this top 10 murals of 2021 is a way to share beautiful Street Art each year and to teach the general public about this influential contemporary art movement. Let's discover the 10 most popular murals of 2021!
10. Lula Goce in Aranda de Duero (Spain)
Galician muralist Lula Goce painted this mural next to the North Health Center of Aranda de Duero. Entitled "Love", the work of Lula measures 500 m² and pays tribute to all women, men and families who suffer from breast cancer. Through this mural, the artist's goal was to make breast cancer visible to all and, above all, to influence its prevention. In addition to this, the mural has also served as a worldwide recognition for Lula from an artistic point of view and was promoted by the Santa Catalina Association in its effort to turn this Arandino neighborhood into a cultural hotspot.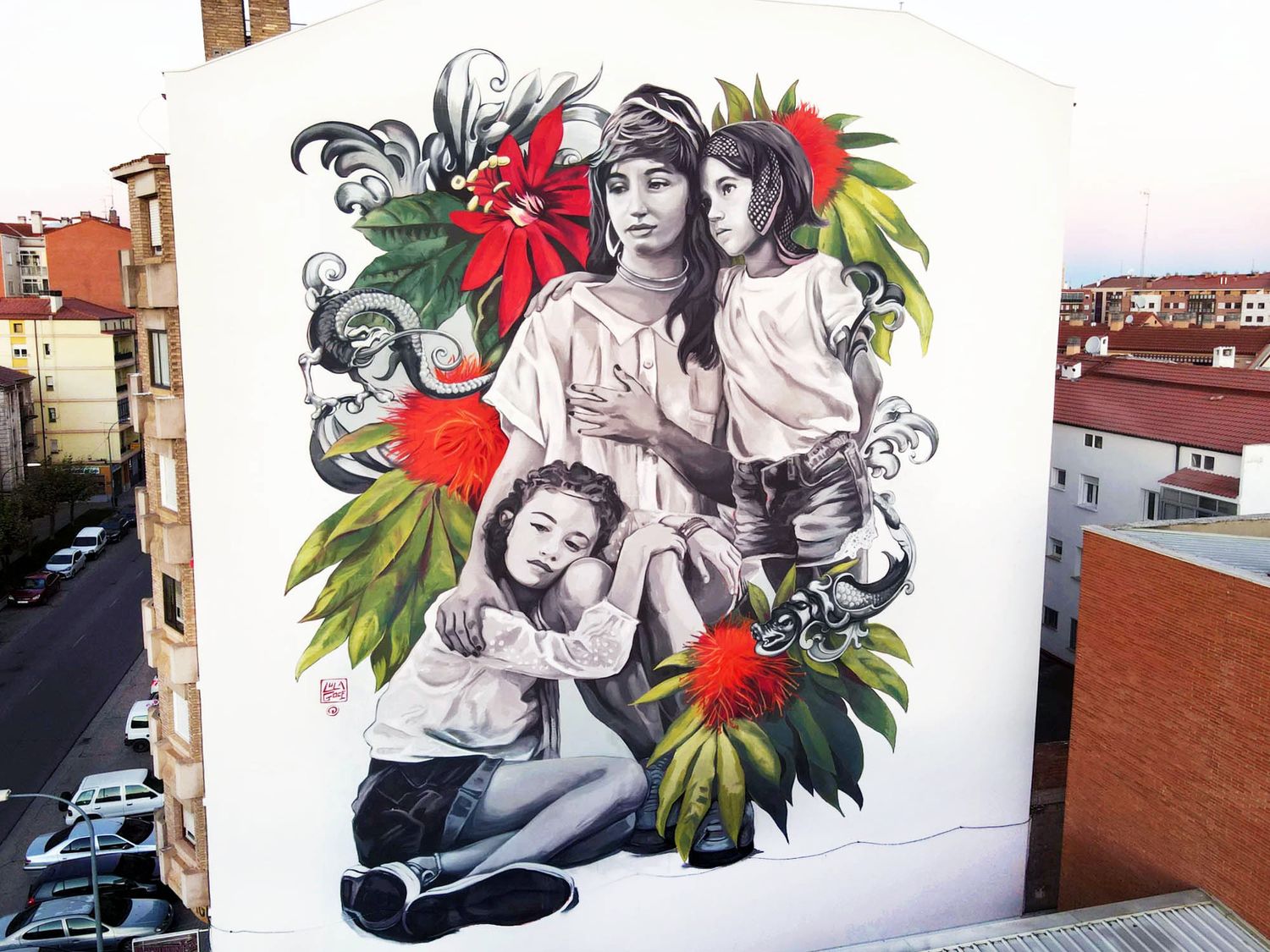 9. Smok in Dendermonde (Belgium)
The Belgian artist Smok made his mural "Watch your (Silver)back" for the View Masters Street Art festival in Dendermonde. He is used to portraying animals on his murals and always says that "people tend to think that animals don't think, but in fact they are smarter than us. Everything they do is in function of nature, and we have broken that circle", he said. Through the colorful, sympathetic, peaceful style of this mural, Smok hopes that people will get a smile on their face when they see his work and that it can serve as a guard on this busy intersection of the city which can be dangerous.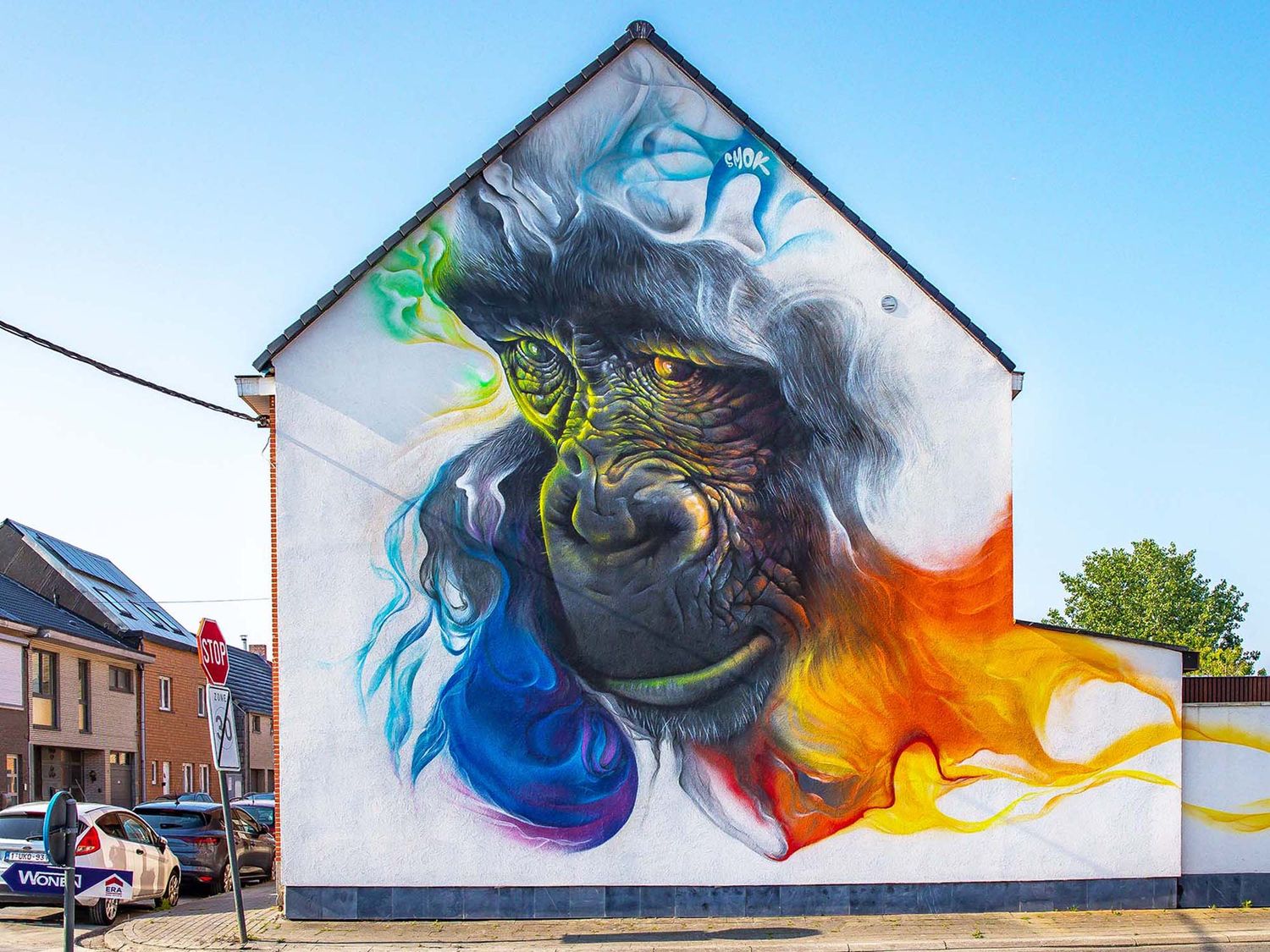 8. Bane in Maroggia (Switzerland)
The Swiss legend artist Bane from Chur made this beautiful mural called "Perception" for the Triennale di Maroggia 2021, an initiative organized by the municipality of Maroggia every three years. By asking us "How do you let your perception be influenced during this time?" the artist lets us think about digitalization and how detached of reality we are while gazing at our blue screens. A statement which could be even stronger if you are reading this on your smartphone!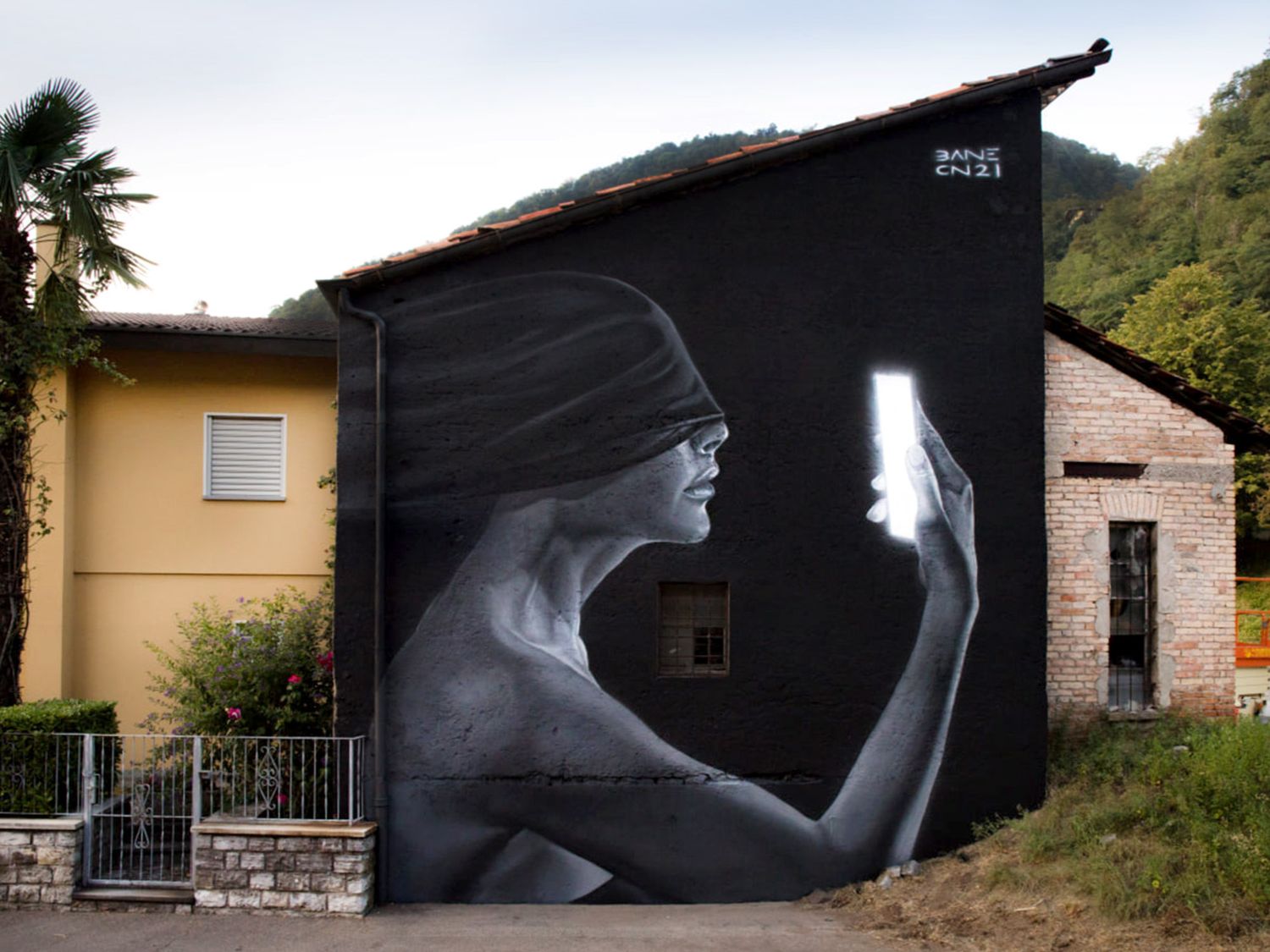 7. Mon Devane in Triacastela (Spain)
This mural of the urban artist Mon Devane is part of a series of 7 murals curated by the brand Estrella Galicia for the project "Las Estrellas del Camino". The artist conceived and created his large format murals at seven stops of the Camino Frances Jacobean itinerary with the aim to embellish the walls of the buildings of the cities's neighborhoods. Representing 7 marvelous people who are living for and from the way: Xermán, Mario, Xosé Luís, Isidro, Antón, Maruja and Laurie are part of the humanity of the Jacobean route.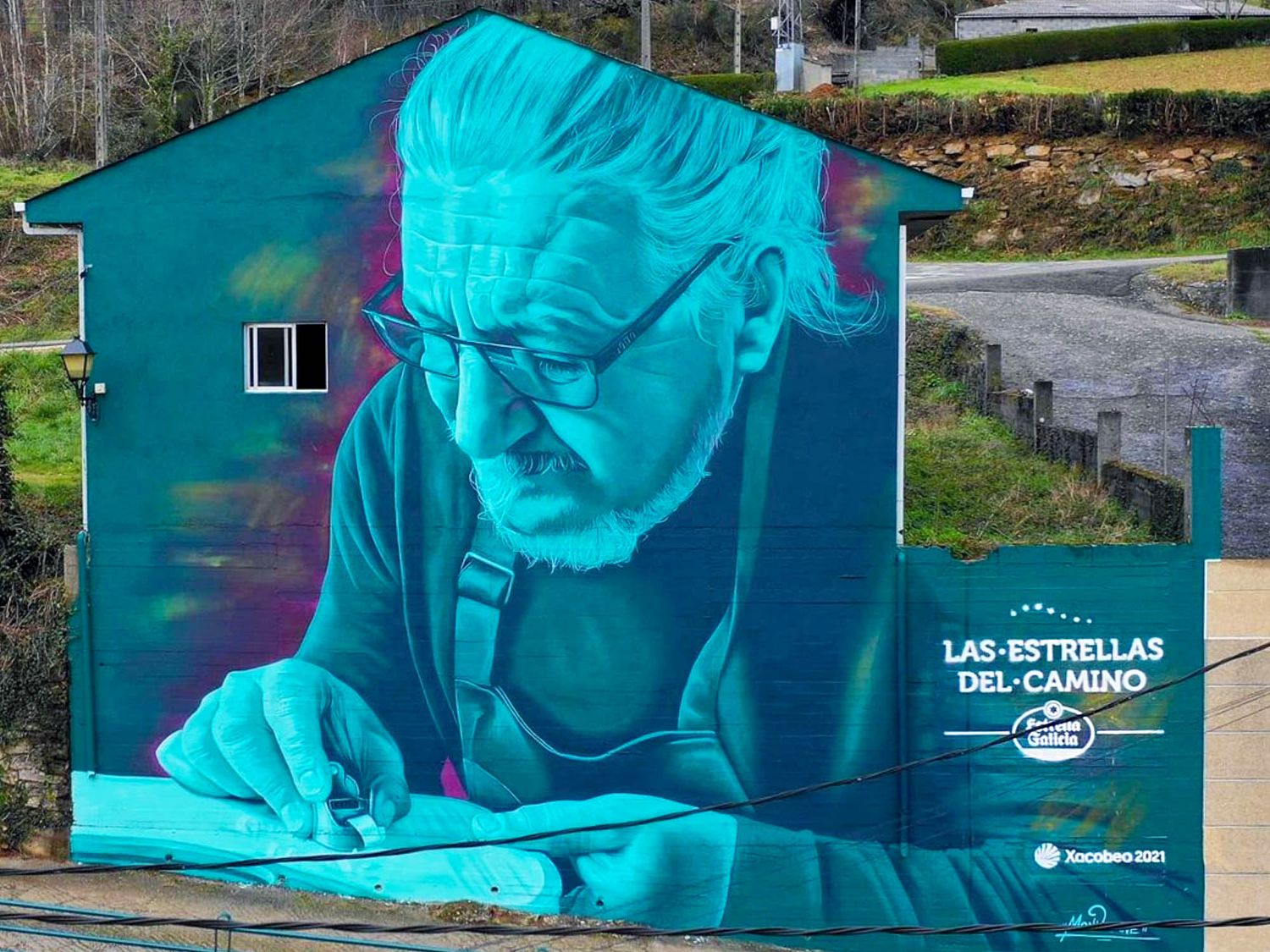 6. Tinte Rosa in Burgos (Spain)
The mural from Esteban Espinosa aka Tinte Rosa is located at the intersection of Avenida República Argentina and Calle Altamira in the city of Burgos. Dedicated to all those artists who since their childhood, full of joy and hope, stained their hands with paint to bring art to the others, the artist himself feels represented in them as he was like that too when he was a kid. To him being an artist is a vocation and each mural he does to embellish the streets of a city is always a great opportunity that he embraces with pleasure.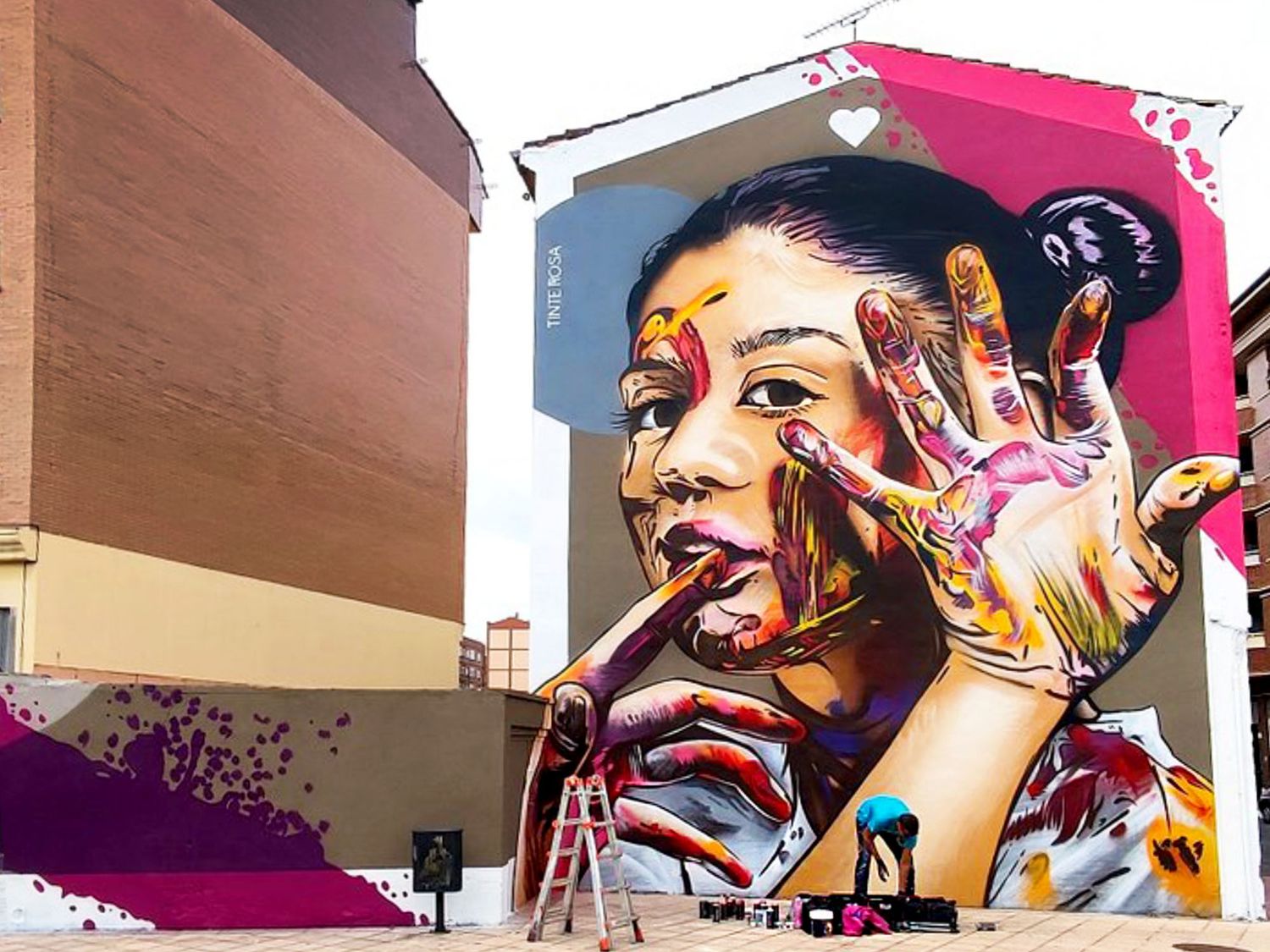 5. Dale Grimshaw in Murcia (Spain)
The UK legend artist will never forget his recent visit to Spain! The artist dedicated a mural to one of the fundamental themes of his work: the reflection of African tribal communities threatened by the relentless pace of globalization. Romanticism and ultra-realism go hand in hand in a face with a profound look that contrasts with a background of Western symbolism. The mural is part of the Murcia Street Art Project which aims to support and promote urban art.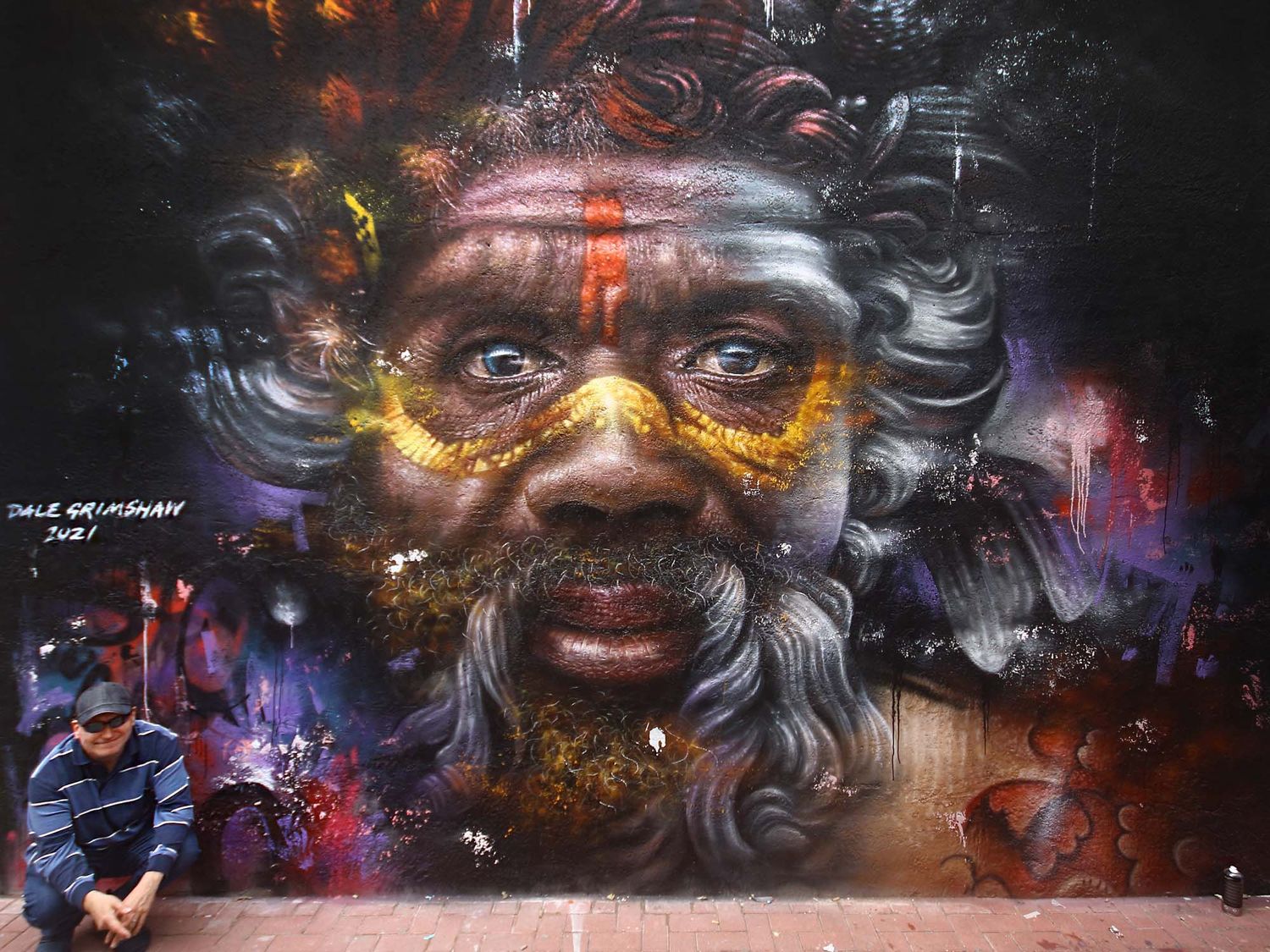 4. Tardor in Denia (Spain)
The wall of the Torrecremada Park in Dénia, became in 2021 the canvas for one of the most beautiful works of the artist Tardor Roselló. Painted during the celebration of Children's and Adolescents' Day, and part of the Urbajove event, it represents the face of a young woman framed by leaves and vegetation that simulate her hair and which, at the same time, merge with the bushes that previously existed on the wall, a great combination with the initial environment.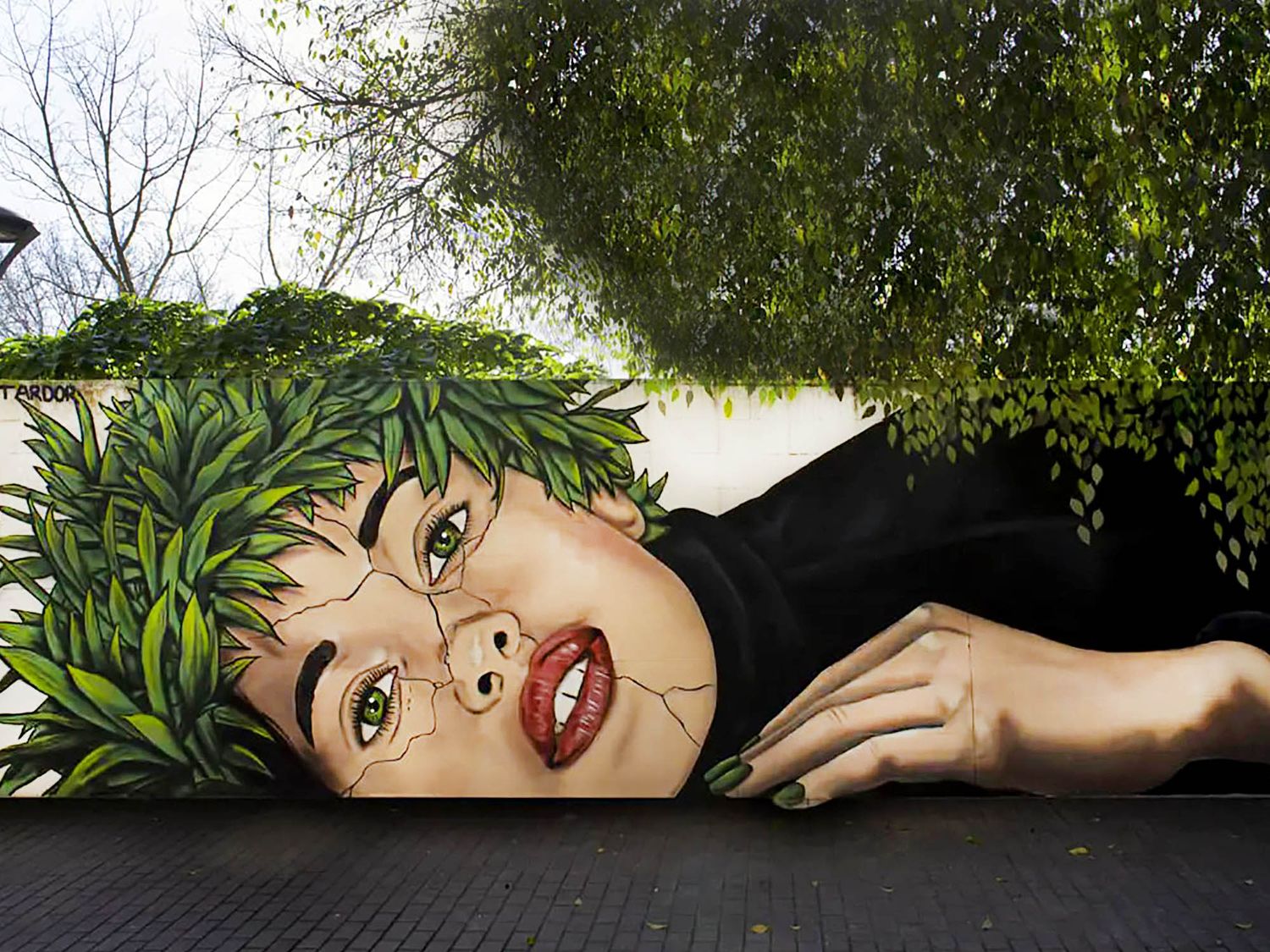 3. Tymon De Laat in Bonaire (Netherlands)
Tymon De Laat was invited to Bonaire to share his professional knowledge and expertise with young people and upcoming artists in this island of the Dutch Caribbean. In this way, he gave a boost to the local culture and was inspired to work on new paintings at the same time. This led him to leave his trademark behind: a beautiful and large portrait of a girl with colorful details. The mural can be found on the side wall of the cocktail bar Tiki & Co where he tuned the facade and immortalized an image he found on the internet with his own style.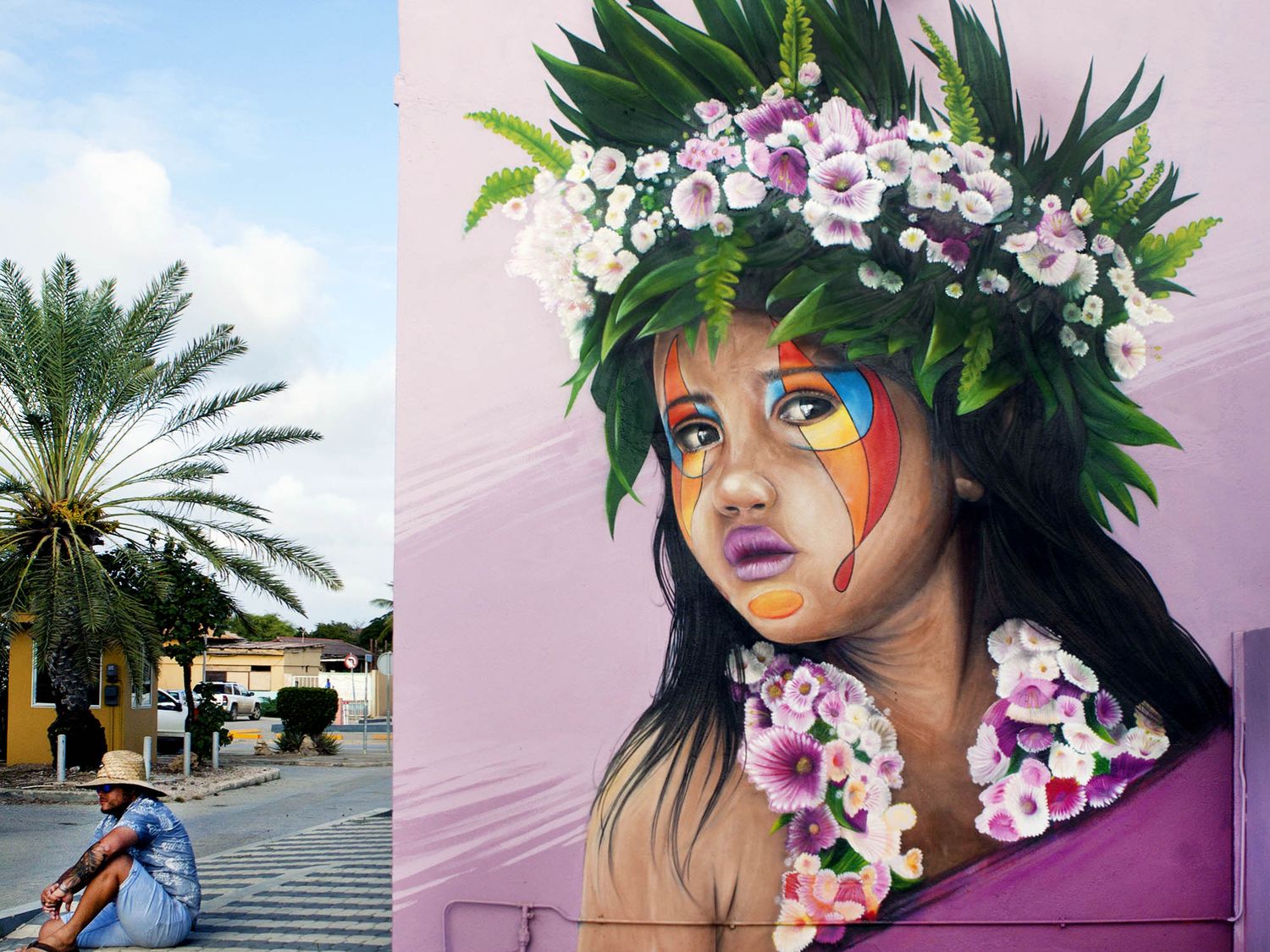 2. Martin Ron in Córdoba (Argentina)
Martin Ron has done an amazing work in 2021 and 4 of his murals ended in the top 25 with this one being the most popular. Located on Pueyrredón street, this mural is 30 meters high and was the first of 8 murals commissioned by the municipality of Córdoba. The artist said that "The character is called Olivia and she plays with a star balloon, she is pointing to the sky as if she invites us to observe it". The concept is an homage to the neighborhood and the observatory of the Astronomical Center of the city created 150 years ago".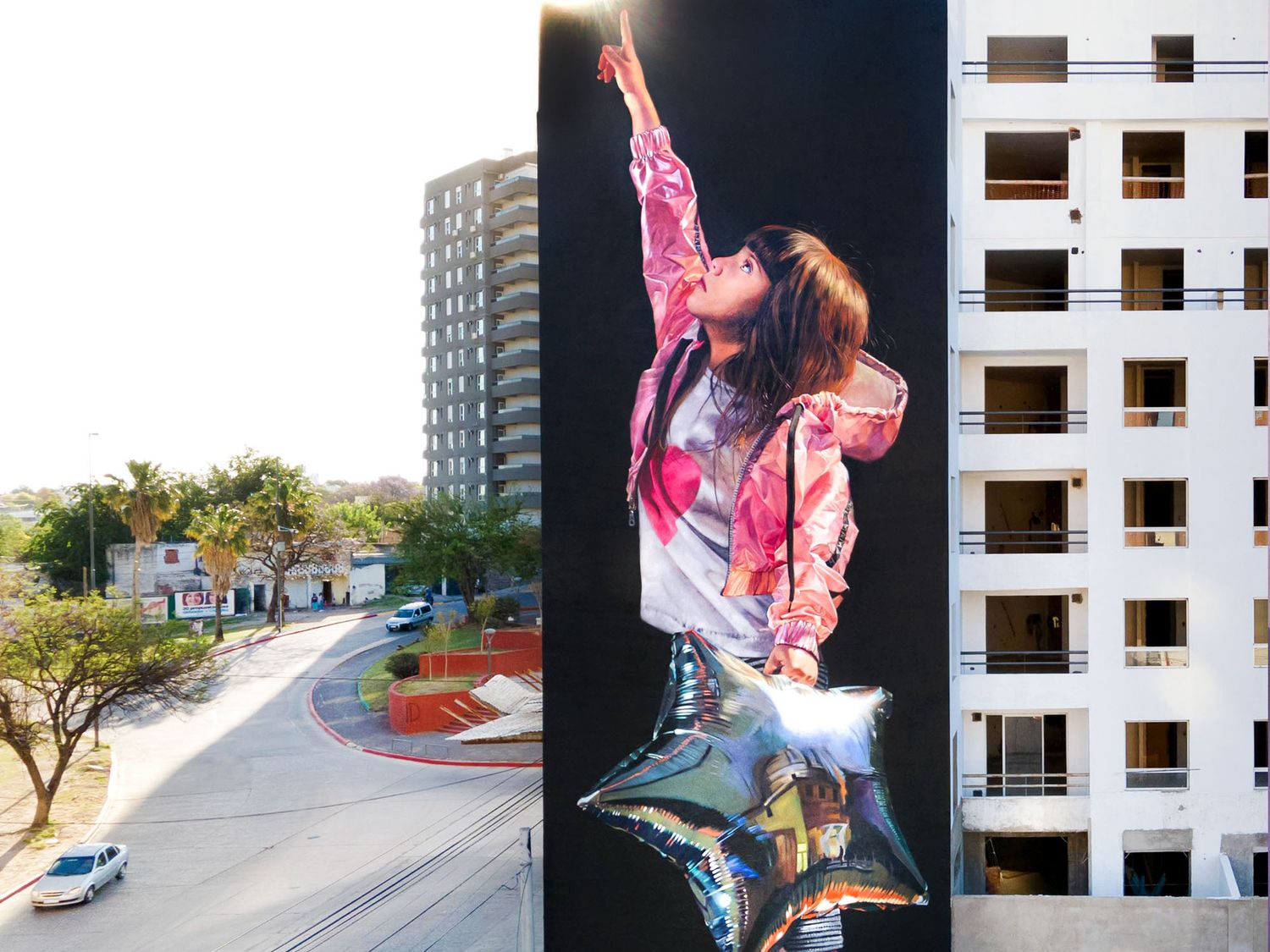 1. Diego As in Lugo (Spain)
Locals have already anchored this mural in their daily life, but this Julius Caesar of 20 meters has been elected the best mural of the world for the year 2021 by the Street Art Cities community. The local graffiti artist Diego As was in charge of giving color to a very crowded area of Lugo. He explains that the statue of Julius Caesar met the ideal aesthetic conditions to relate Lugo to the ancient world while adapting to the current environment. "We had to ask for permission because being next to the wall we couldn't use many colors and that's why it combines just different shades of grey'' but "its location allows you to admire it perfectly if you walk along the wall," he said. Made for Urban Cores, a project that will progressively embellish buildings and public spaces in the city thanks to the pictorial technique of graffiti, this mural is part of 3 facades painted in 2021.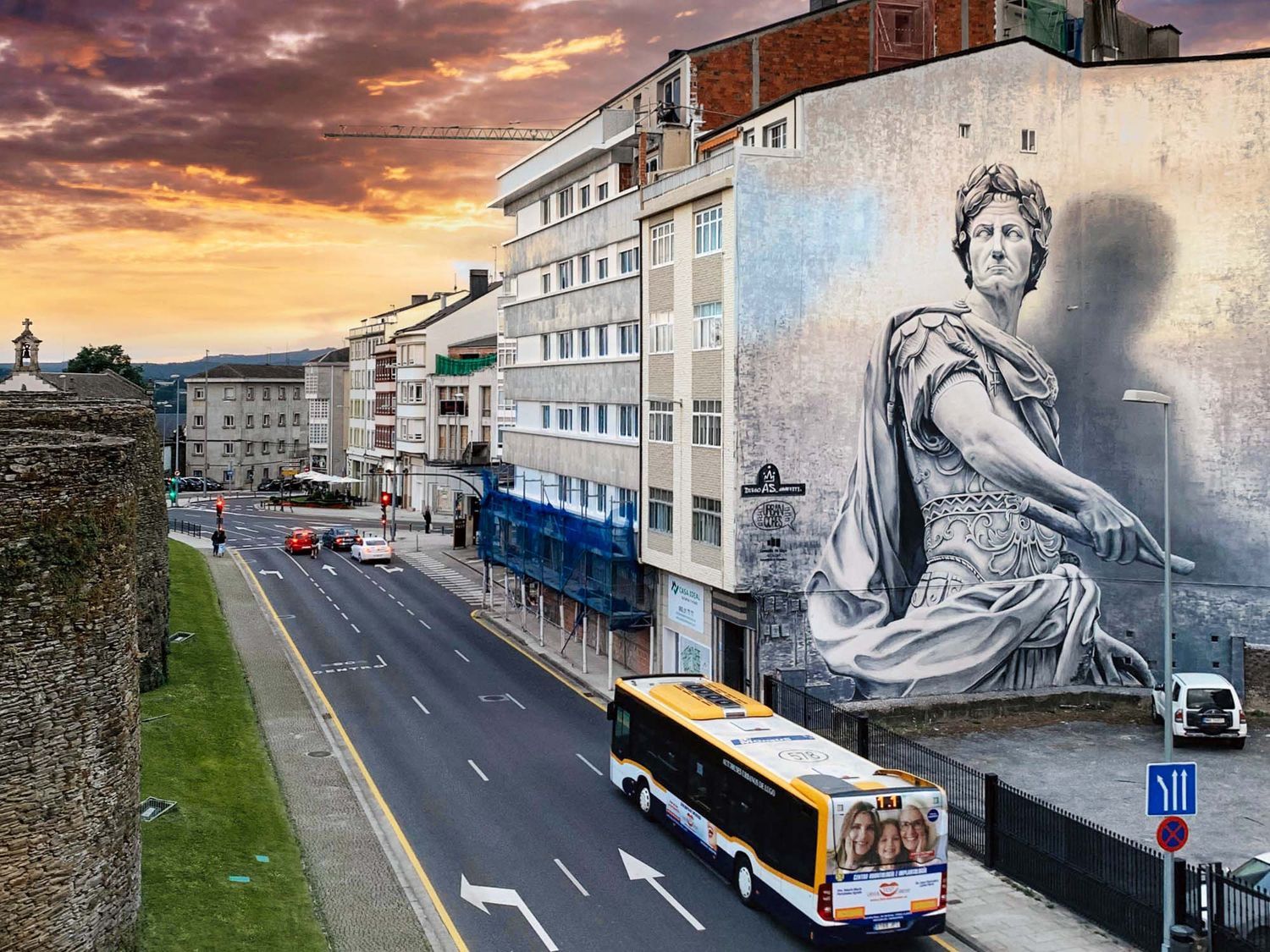 This top ten is established each year by Street Art Cities, the community-driven platform that documents Street Art in the world. Founded in 2016 to help urban explorers, city dwellers, occasional visitors to find beautiful murals around the world, the online map of Street Art Cities has never stopped growing. Today, with a community active in 800+ cities in 90 countries, with daily uploads and over 33'000 street works documented, Street Art Cities has become one of the biggest Street Art databases in the world.
Discover more murals by visiting the Street Art Cities online map
Share this article