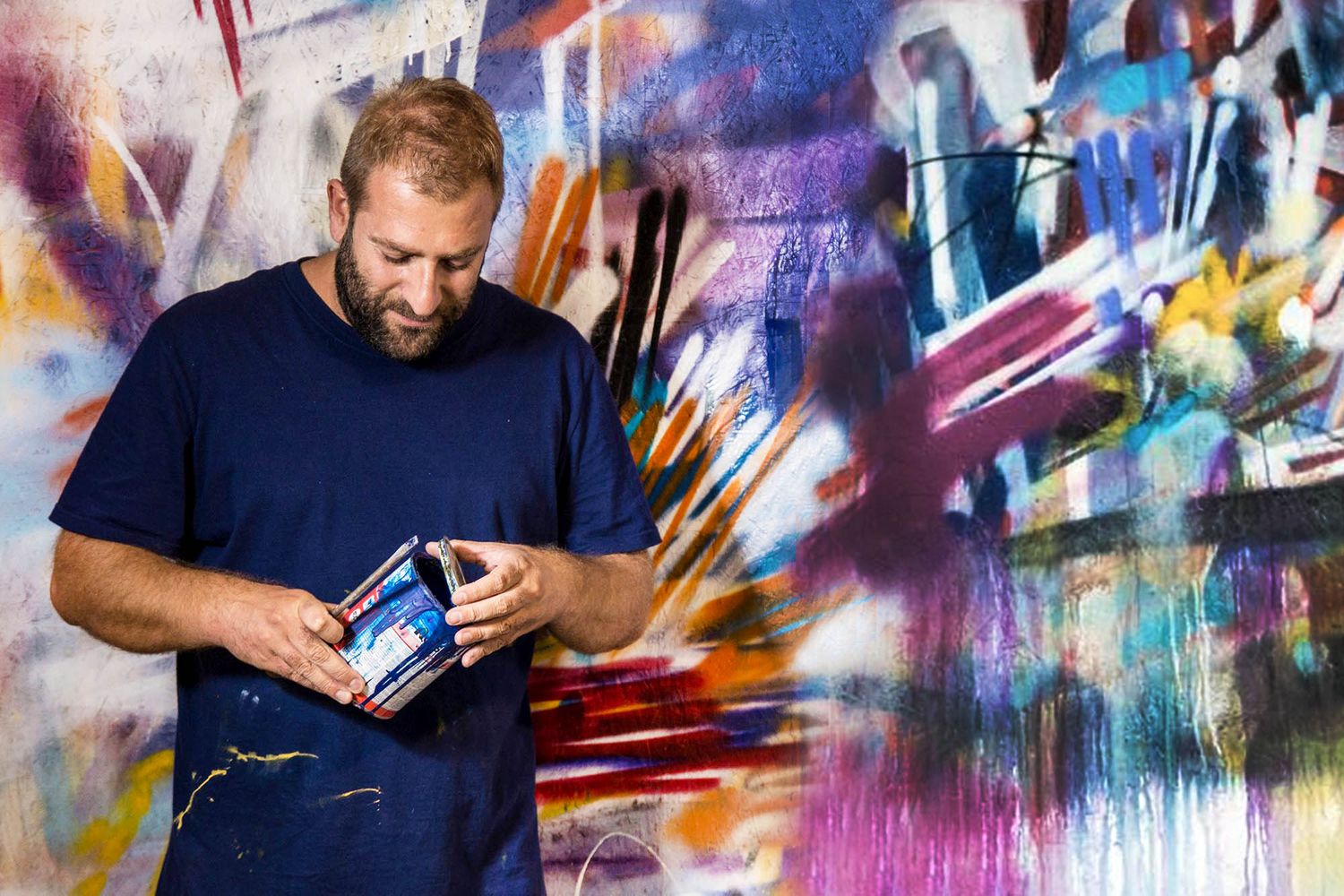 Emanuele Vittorioso: "My art is between Graffiti and Abstract"
Giulia Blocal • Posted on April 15, 2022
Emanuele Vittorioso is an Italian post-graffiti artist living in Syracuse, Sicily. His abstract paintings are inspired by the urban landscape, the kinetic energy of graffiti, and Italian abstract artists of the 1950s and the 1960s. With them as references and holding graffiti lettering as a starting point, Emanuele Vittorioso deconstructed his letters up to action painting.
Your background in graffiti had a strong influence on your abstract paintings. When did you start doing graffiti, and how was the experience of this underground movement for a graffiti artist living in Syracuse?
I was born in 1977, so I witnessed the rise of hip-hop culture in Italy in my teenage years. Hip-hop arrived in Sicily through music and graffiti, although graffiti never really took root in Syracuse. I'm not saying I was the only graffiti artist in Syracuse, but almost… It was slightly more common in bigger Sicilian cities like Palermo and Catania, but the scene in Sicily had nothing to do with what I experienced once I moved to Milan in 1996. The graffiti scene in Milan was on a different level. It might have been 10 or 15 years behind the graffiti scene in New York or the graffiti scene in Paris, but it was 10 or 15 years ahead of Sicily. I moved to Milan to study Conservation and Restoration of Cultural Heritage at the Academy of Fine Arts of Brera, and -during my studies- I discovered several Italian abstract artists from the 1950s and the 1960s, like Emilio Vedova, Tancredi, Emilio Scanavino, and Edmondo Bacci. I found many similarities between these artists' traits, style, and abstractions, and my lettering or, more in general, wildstyle in graffiti. It inspired me to start painting my own canvases, which quickly became my favorite medium.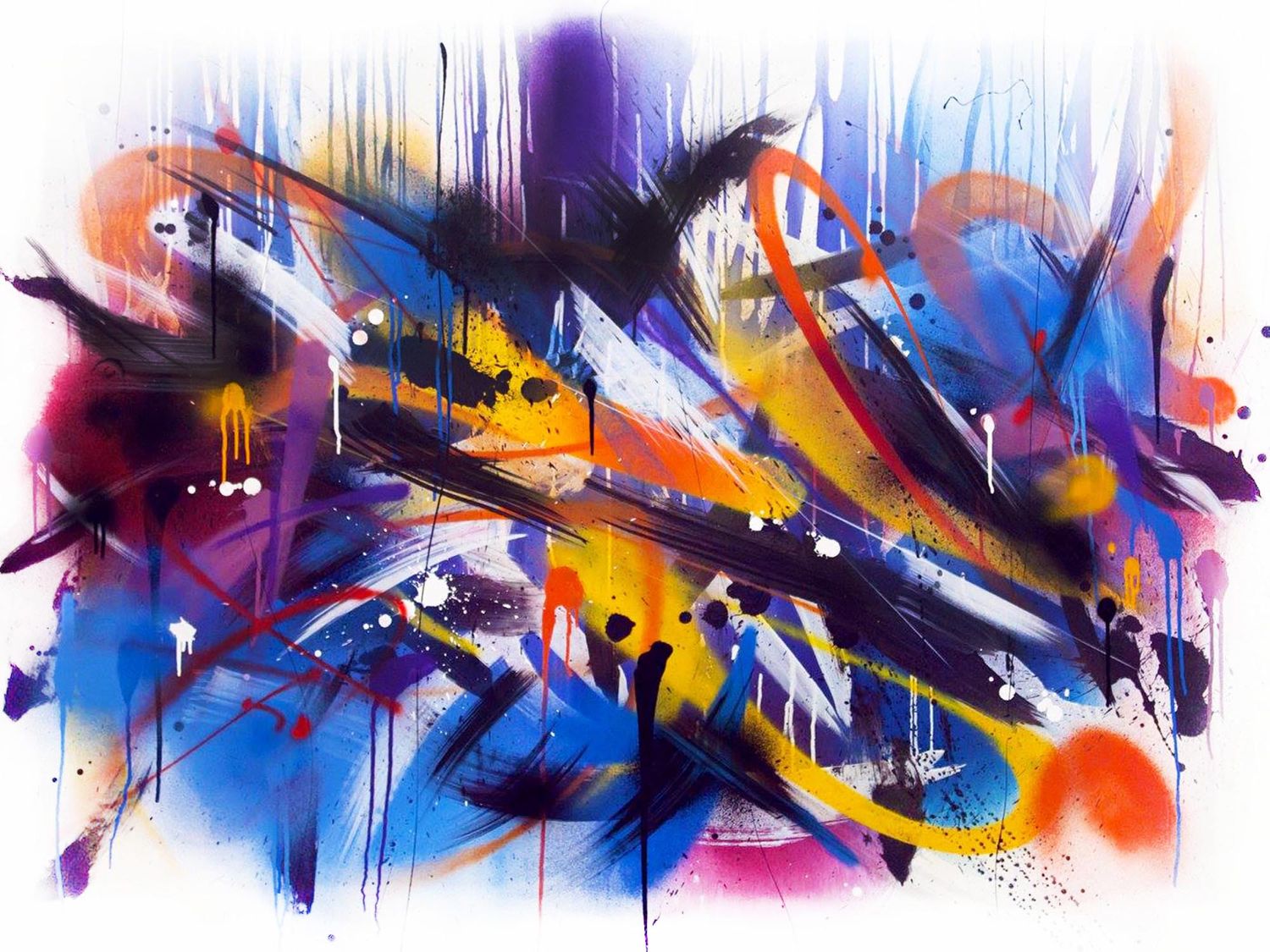 Do your work in the studio and your work in the streets share the same inspiration?
Yes, my inspiration always comes from the urban landscape, the city, the posters, the walls. However, since I did my first canvases in 2000, I've felt more comfortable painting on canvas. I create at the intersection of these two worlds: graffiti and abstract art.
You paint with both brushes and spray cans. Besides the use of aerosol and urban inspiration, what else do graffiti and your abstractions on canvas have in common?
When I began painting my abstract canvases, I kept from graffiti the core concept of writing your name, which in my case wasn't a moniker but my actual surname, Vittorioso (it means "victorious" in Italian). So I began deconstructing the letters in my name, writing "Vittorioso" on canvases with a strong, almost rough brush movement, and each time with a faster trait. This dynamic approach also, the spontaneous action that forms the energy of my images, comes from graffiti. Over time my letters became more stylized, more calligraphic, shattered until they disappeared. And my art became abstract.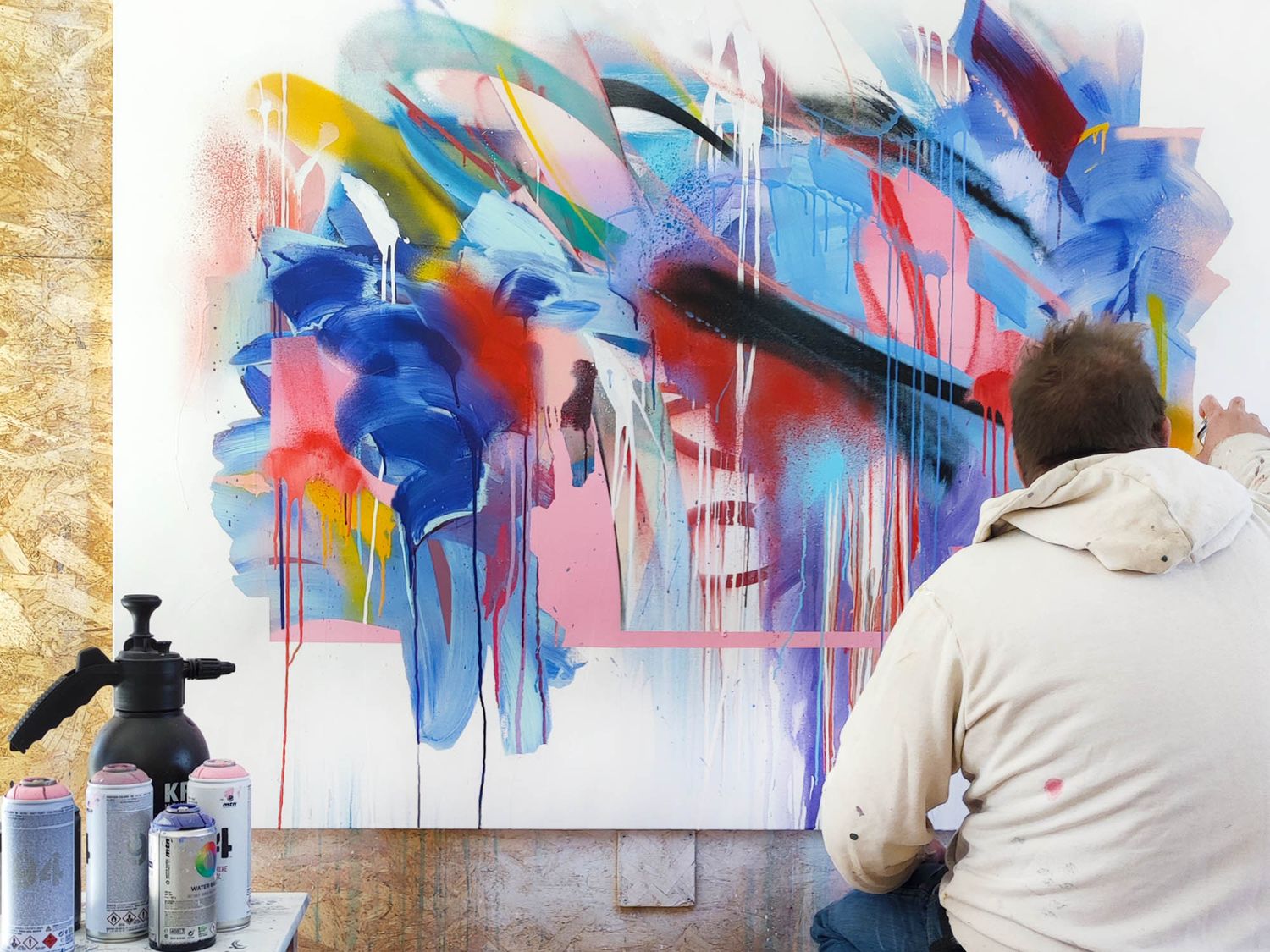 You classified your abstract paintings in series named after the dominant color or even the absence of colors. Can you tell us more about how your art has evolved?
I titled my series of abstract paintings after the color I used the most at that time. The first one, the Red Series, goes from 2008 to 2017; in those years, I used a lot of red because, in this color, I saw the perfect dualism: red is the color of both passion and prohibition, both love and rage. Then from 2010 to 2017, there was the Blue series because, in visual perception, blue is the color of the objects nearby a stationary person. After that, in 2016, I stepped away from colors because, after several years of colorful abstractions on canvases, I had the urge to try something different. So I embraced the monochrome, and I painted in black and white for a while, but as the pandemic hit and the world entered a dark time, I felt again the need to use colors, although now my abstract paintings boast a wide range of colors, there is not one color prevailing on the others.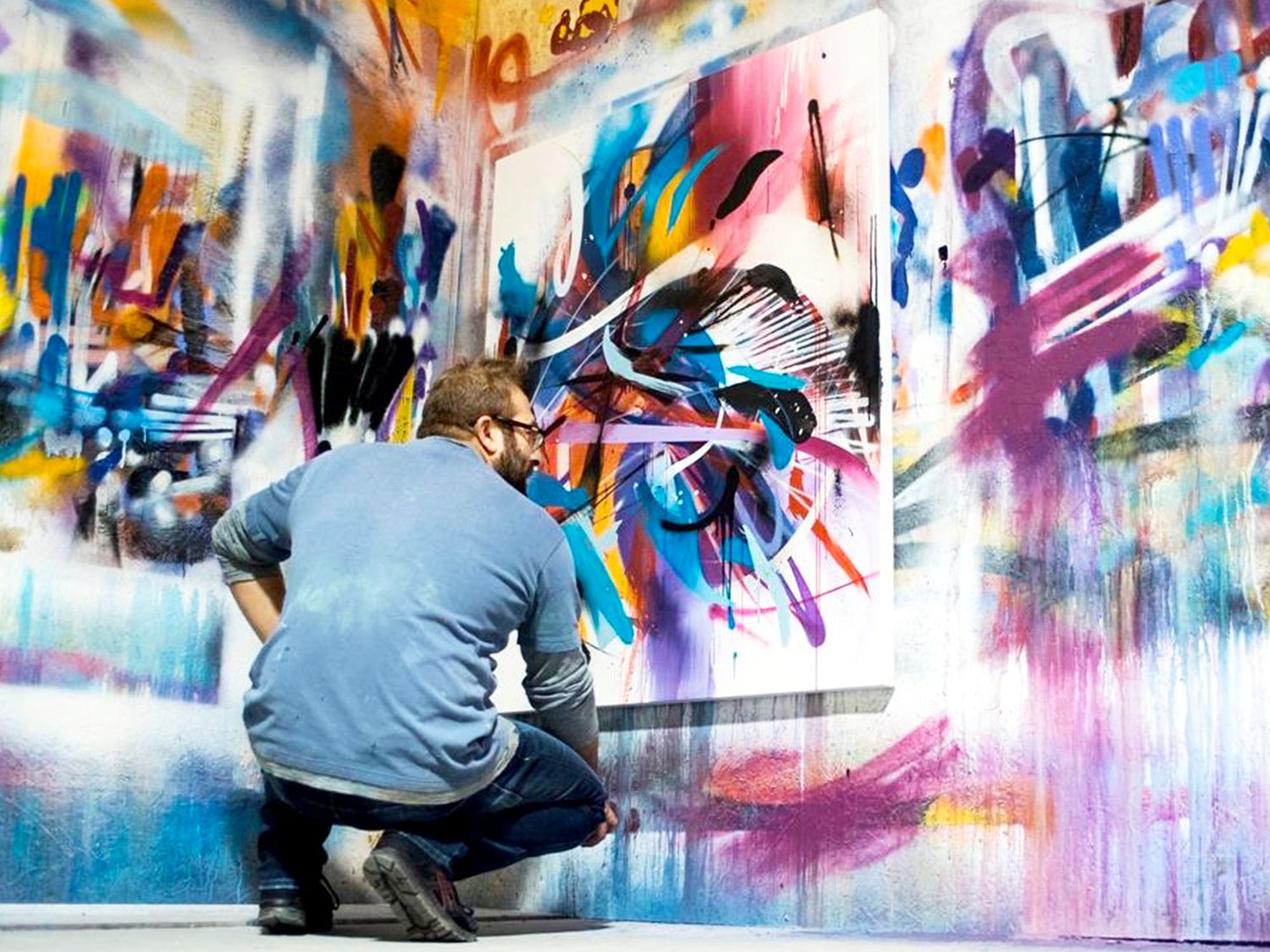 You specialized in the conservation and restoration of cultural heritage. What is your opinion on the current debate about the restoration of graffiti and street art in Italy and abroad? Are graffiti and street art meant to eventually fade away into the urban landscape, or should we think about conservation and restoration of Urban Art?
I've always considered Graffiti and Street Art as ephemeral art forms. True, the movement was born 50 years ago, and it has evolved much through the decades: from illegal and underground expressions on the streets to what we now call Urban Contemporary Art. So it's legit to think that some pieces have historical value and, therefore, should be preserved. However, both graffiti and street art have spread as an underground phenomenon, so, in my opinion, these creations constitute temporary and ephemeral designs from the start. So rather than consider their restoration, I am more for the safeguard and protection of these artworks in the public space, for example: by preventing tear-off interventions like the "strappo" (in Italian), a radical procedure that literally peels the mural off the wall, which so far has been used for conservation in museums and for selling to collectors a piece that was meant to be in the streets.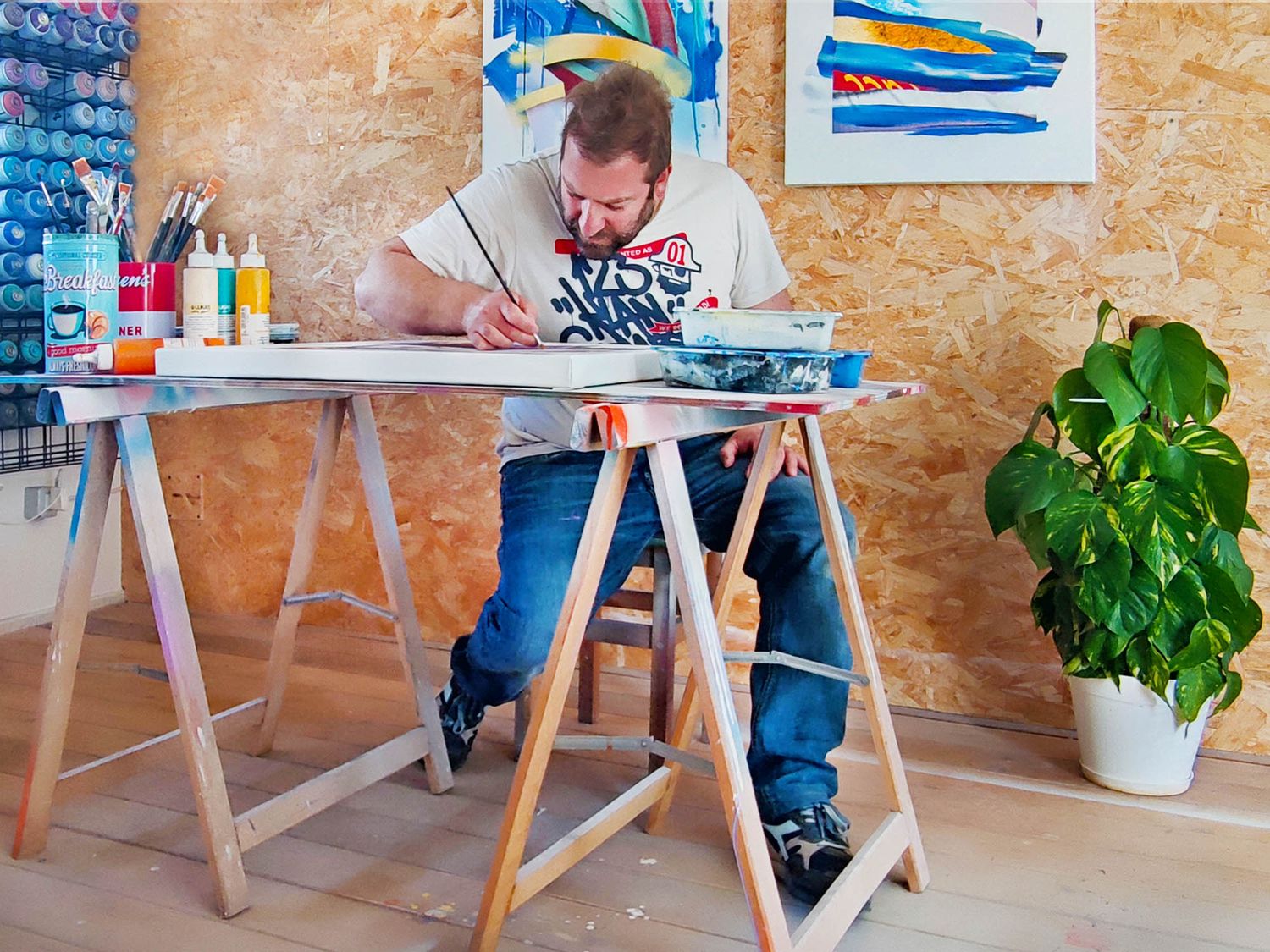 Discover the profile of Emanuele Vittorioso and his artworks.
Share this article