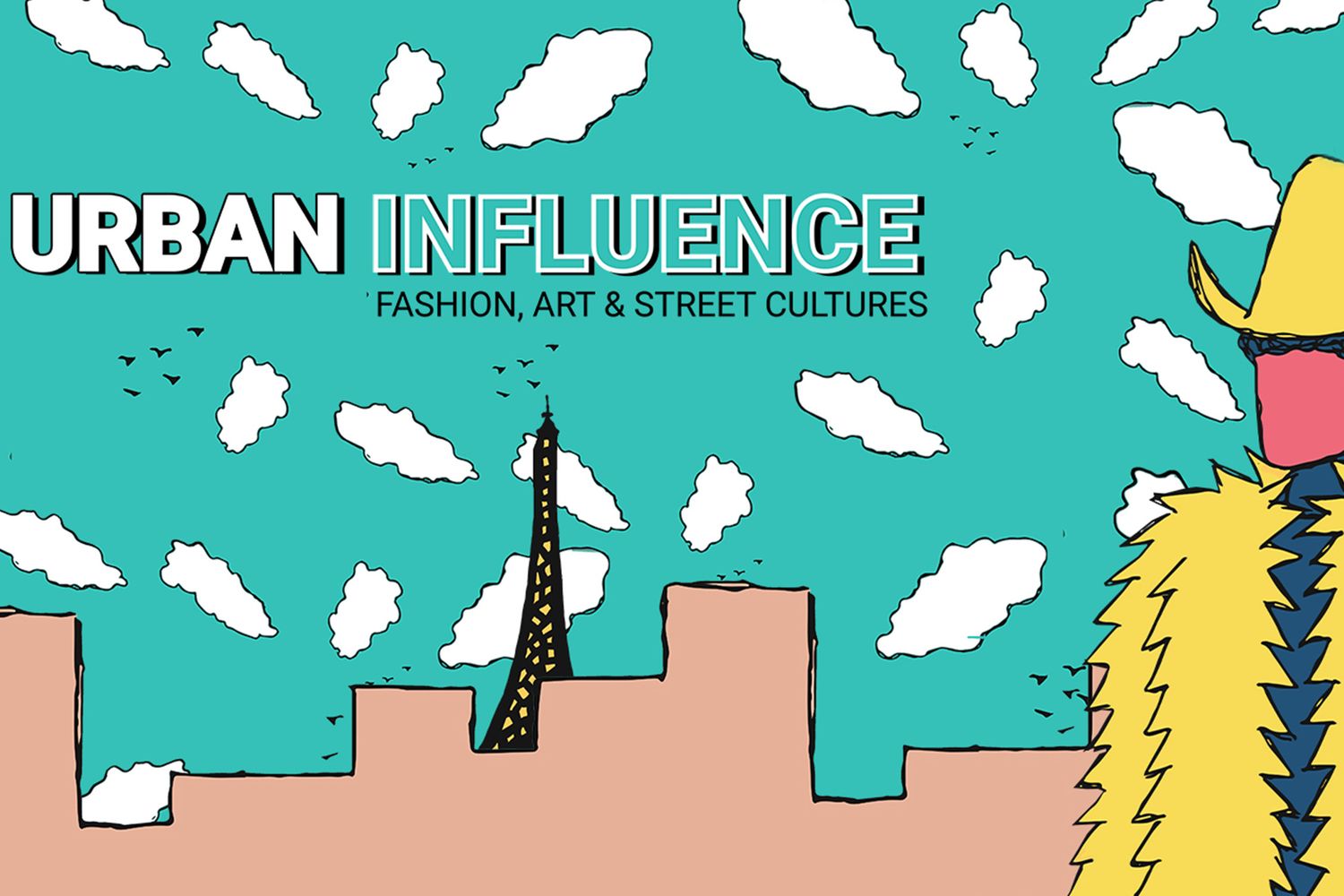 Urban Influence: 1st exhibition from November 18 to 20 in Paris!
Violaine Pondard • Posted on November 18, 2022
Tag, graffiti, customization, break dance, hip hop... Urban cultures are intrinsically linked to the major artistic and cultural phenomenon of the 21st century: Urban Art. Interdependent each one with the other, the different disciplines of urban cultures are at the heart of a new event in Paris, Urban Influence, of which Urbaneez is partner. The first edition will take place on Friday 18, Saturday 19 and Sunday 20 November 2022, in the 4th arrondissement, at Ellia Art Gallery, 10 rue de Turenne.
Customization of clothing and objects, tagging, tattooing, pixel art, stickers, installations, sculptures, paintings... Urban cultures have been inspiring artists and creative people for more than 40 years, soon allowing them to access galleries and approach the field of contemporary art. Linked since their origin to hip hop, graffiti and street art, these disciplines also influence new original and exclusive creations in the field of fashion. Collaborations between artists, brands and galleries reveal capsule collections and limited editions that are highly prized by fashion lovers and collectors. By paying tribute to urban cultures and the generations of artists who have drawn their creativity from this movement, Urban Influence brings a new vision to contemporary art. The founder, Yannick Boesso, president of Artvizor, explains its ambition.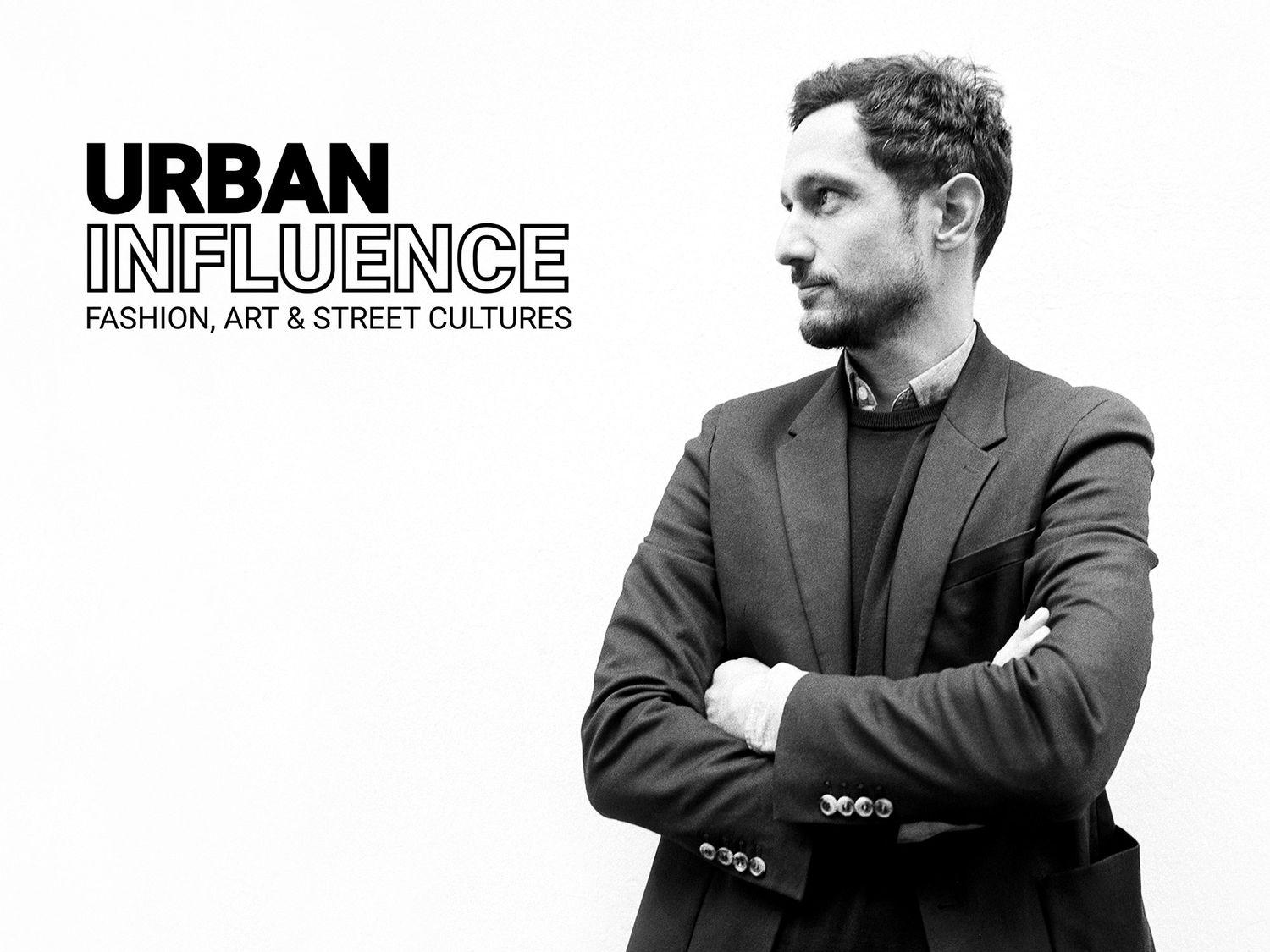 How was Urban Influence created?
Artvizor is the organizing company of Urban Art Fair, the first international fair dedicated to urban art, created in 2016. The name Urban Influence was really born in 2017 during our Urban Art Fair exhibition in New York. We didn't just want to offer an event dedicated to urban cultures and their place in contemporary art, but to go further by presenting collaborations between brands, artists and galleries around urban cultures. This year marks the launch of this second event, Urban Influence, with a first meeting at Ellia Art Gallery in Paris, on 500 m2, from November 18 to 20. The objective is to expand the event with several medium-sized events per year, before moving to the Carreau du Temple hall.
What is the ambition of Urban Influence?
It is all about offering a space of meetings and exchanges to a whole ecosystem that gravitates around urban cultures while offering a contemporary art vision. We are not only talking about the original graffiti and hip hop, but they are truly the inspiration of what will be presented. The event aims to be the facilitator and driver of creation for collaborations between artists, brands and galleries. Our goal is to present the evolution of urban cultures, to arouse the curiosity of collectors, amateurs and enthusiasts of urban cultures.
Which universes will be presented?
We have worked with a dozen exhibitors and artists to present exclusive creations for Urban Influence. Taxie Gallery, a historic gallery dedicated to Graffiti and Urban Art, will present customizations of denim jackets by different artists, Anjuna will showcase her jewelry inspired by lettering and tagging, Drawtattoo will offer tattoos inspired by hip hop with expertise for black skin, the Compil Store thrift store will exhibit a rare selection of vintage clothes and sneakers and upcycled pieces. Sato Gallery, which works almost exclusively with Japanese artists, will present an installation by the duo Excalibur representing the city in pixel art form. Ellia Art Gallery, which welcomes us, will propose customizations of objects such as sneaker balls or arcade game consoles but also works of their essential artists. And then Urbaneez, the 1st specialized platform for Urban Contemporary Art will offer a selection of some custom skates as well as some artworks from the new collection "Street Walls" which makes echo to emblematic walls.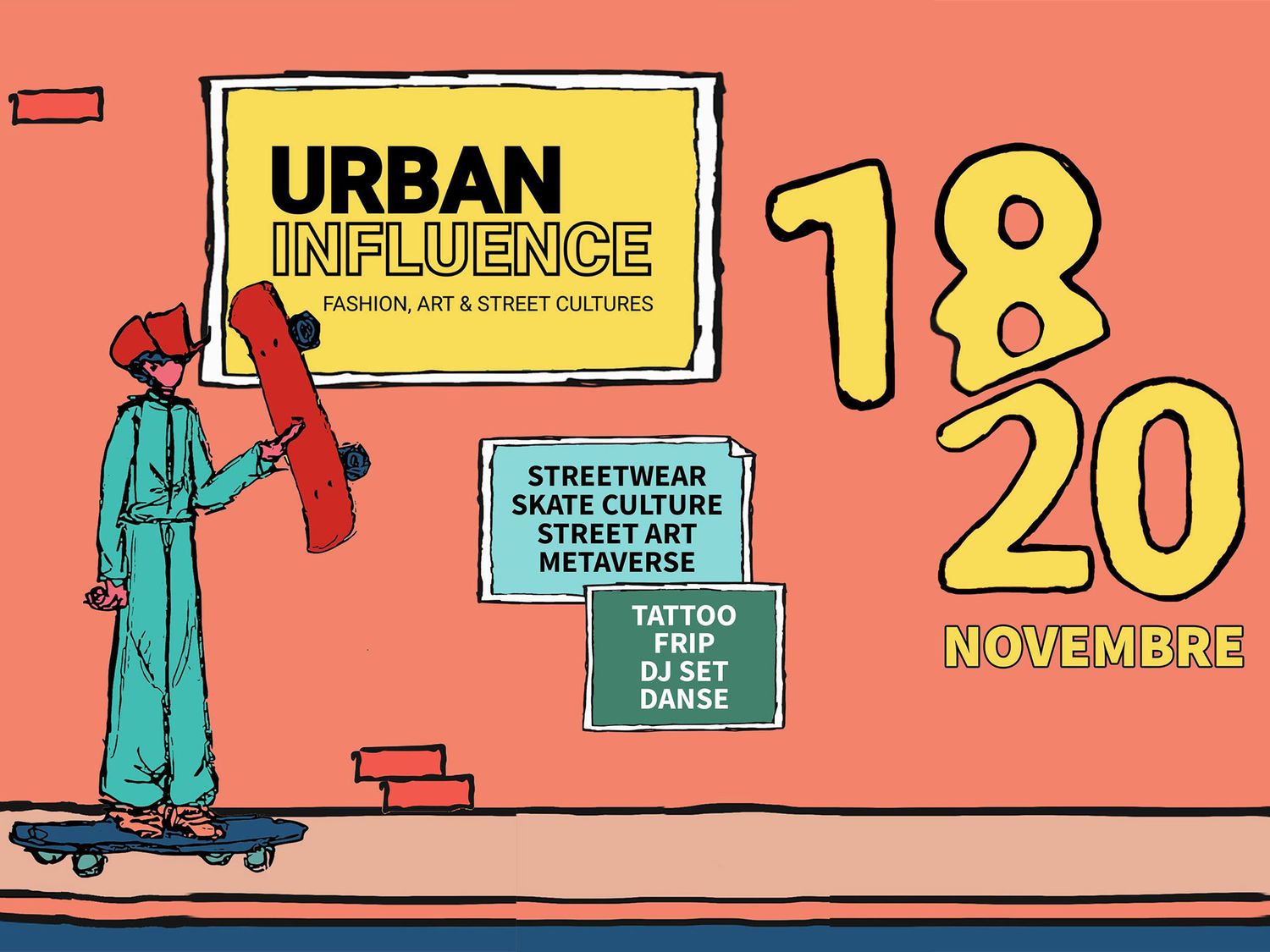 Which artists will be presented?
Jakman, creator of the poster, represents himself as an urban cowboy in the city. He creates a link between contemporary art, urban universes and fashion through a storytelling like a comic book. His central saloon will be a meeting point. We will also find the sculptures of Leo Caillard who mixes the art of classical marble with hip hop identity. His bust of a 120 kg hipster rapper will be presented at the entrance of the show. Joris Ghilini also works on wood and bronze sculpture. His sneakers or caps, as if fossilized in the material, become works of art, vestiges of urban culture. Jérôme Demuth will propose a guestbook in the form of a blank scroll that will be filled in over the three days by the tags of passers-by, a tribute to tag, sticker art and black books! Finally, two DJs, Emii and Sims, will be at the turntables during the whole event.
Is there also a place for digital art?
Indeed, My Finbec, founded by Chris Courtney, will propose a dive into the universe of the artist Askew One, historical of the graffiti. With the help of a virtual reality headset, the visitor will be able to navigate in the virtual and augmented universe of the artist's works. From lettering to a more abstract graffiti, the visitor will be able to discover the different evolutions of the artistic movement.
First physical exhibition for Urbaneez
At the crossroads of the different disciplines presented during Urban Influence, Urbaneez will propose its first physical exhibition: a selection of works from its latest collection "Street Walls" which literally transposes the murals of urban artists on canvas. But also a selection of skateboards entirely hand painted from the previous collection "Street Boards" and finally some goodies in the colors of the brand representative of urban cultures (T-shirts, caps, stickers ...). An online platform entirely dedicated to graffiti and street art launched in 2020, Urbaneez is aimed at urban art lovers via a catalog of works by independent artists and renowned galleries. Its mission? To promote the diversity of urban art and develop the potential of artists on the online art market while facilitating the purchase of original works. Thanks to an authentic and human approach, Urbaneez offers the works of a selection of artists recognized in Europe and in the world: paintings, sculptures, drawings and silk-screen prints, art toys, customized objects, art photographs, limited editions and soon some exclusive NFTs.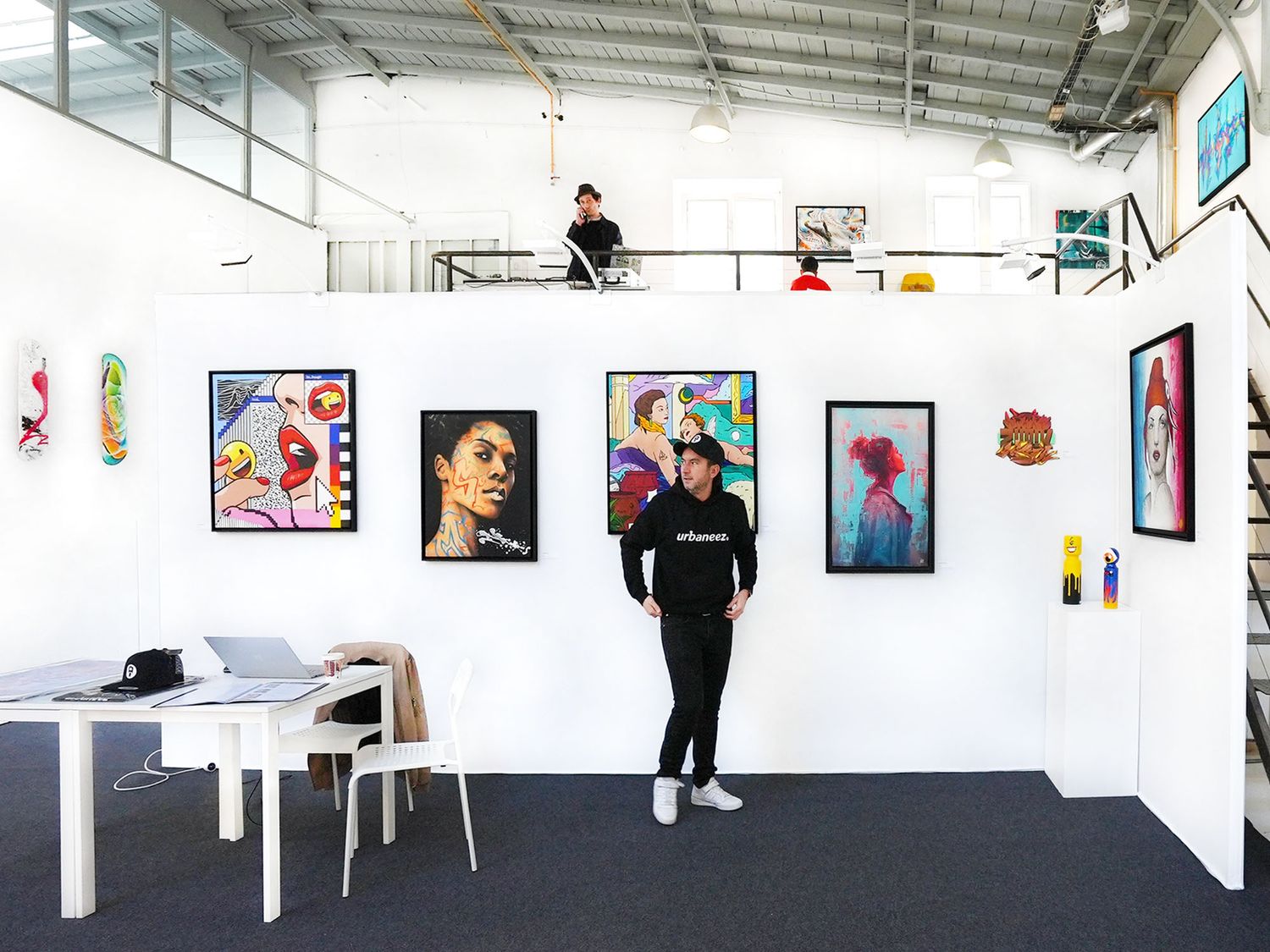 Discover the whole program on the website of Urban Influence
Share this article